Illuminate
An exhibition of calligraphic works by Deirdre Hassed, inspired by texts from the world's great wisdom traditions.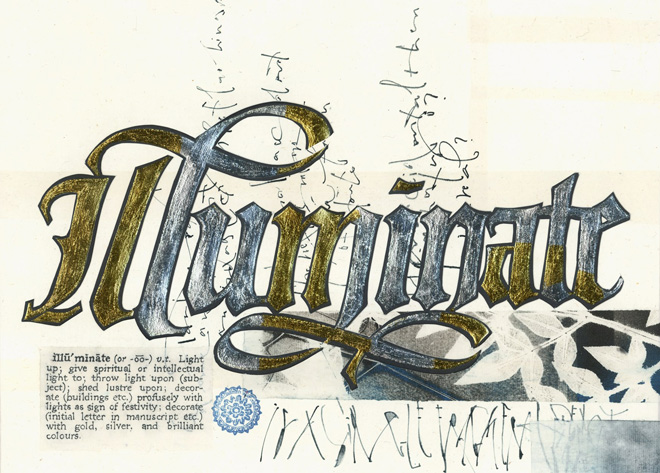 Illuminate—
light up; give spiritual or intellectual light to; shed lustre upon; decorate with gold, silver & brilliant colours
Opening
Opening Friday, 3rd October 2014, 5.30pm–7.30pm
Guest speaker:
Alan Loney (poet & printer) Electio Editions.
If you wish, you can read a PDF version of Alan's opening address.
Times
On display 1st–31st October, 2014.
Open Monday–Friday, 8.30am–3.30pm.
Venue
Kinros Arts & Spirituality Centre
603 Toorak Road, Toorak 3142
Tel 03 9829 0340 or 0404 078 105
Meet the Calligrapher
Meet Deirdre in person!
Sunday 12th October,
10am–3pm
Flyer
View/download a PDF flyer for this event.
Examples from the exhibition