Welcome!
Calligraphic Works is the Studio and Gallery of Deirdre Hassed, based in Melbourne, Australia.
Drawing on her extensive training in both traditional and contemporary calligraphic techniques, Deirdre's art brings inspiring texts to life with creative lettering, rich colours and lustrous gold leaf illuminations, examples of which can be seen on the Gallery page.
Her services include:
creative rendering of texts
corporate commissions
hand-designed invitations and awards
limited edition prints
teaching and workshops
More details about these services can be found on the Commissions page, and more about Deirdre and her work on the About page.
Recent Work
Recent work has included original artworks and a book!
Weaving Words & Hildegard — 2021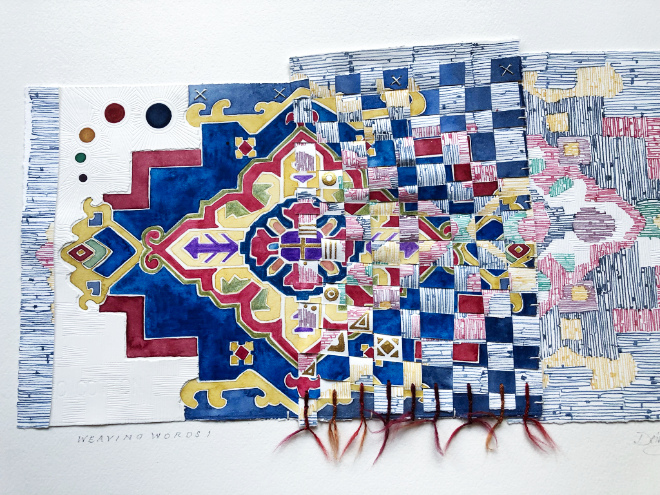 Peace — 2020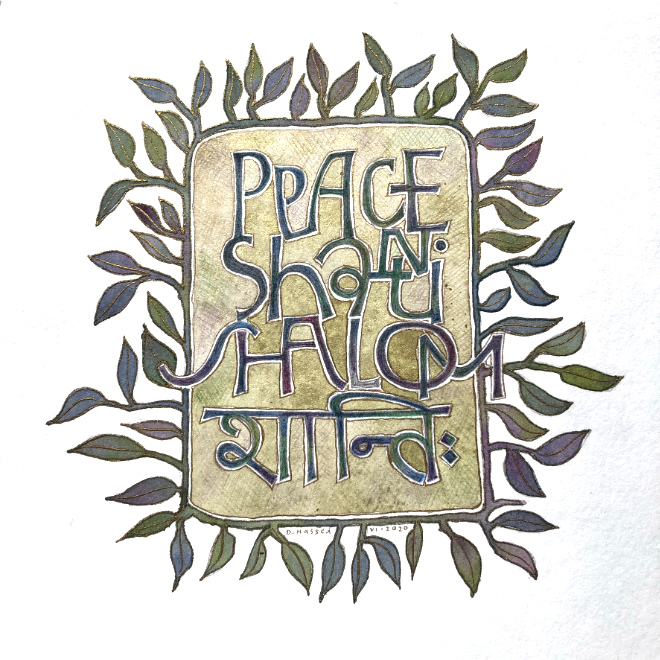 Illuminating Wisdom — Book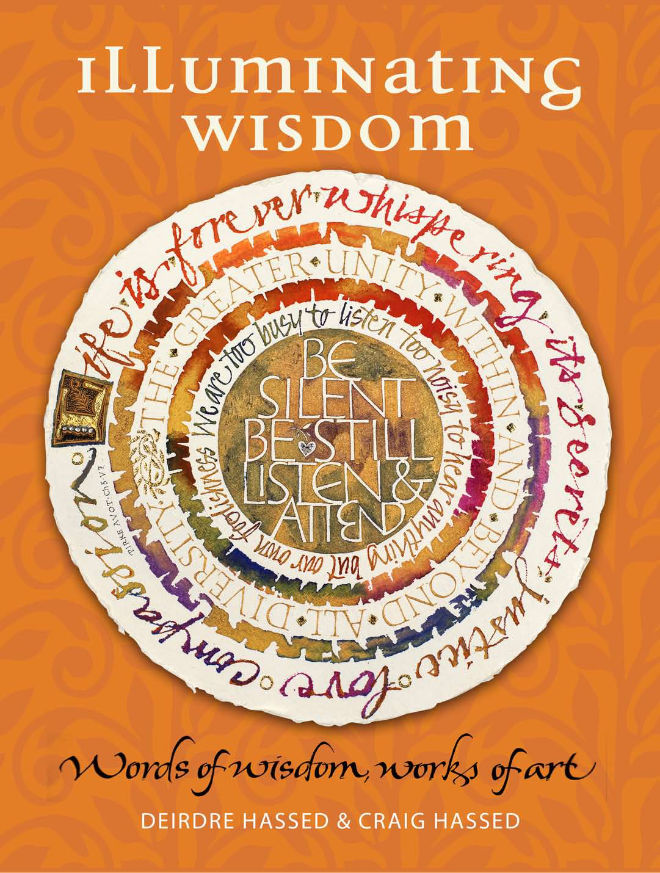 March 2017 saw the launch of Deirdre's book Illuminating Wisdom: Words of wisdom, works of art, with an accompanying exhibition of artwork from the book.
Studio Virtual Tour
Take a virtual tour of Deirdre's strawbale studio below.
Thanks to Hidden Melbourne for this virtual tour of the strawbale studio. You can also view this tour on the Hidden Melbourne website.